Jeannin set to play in all-star match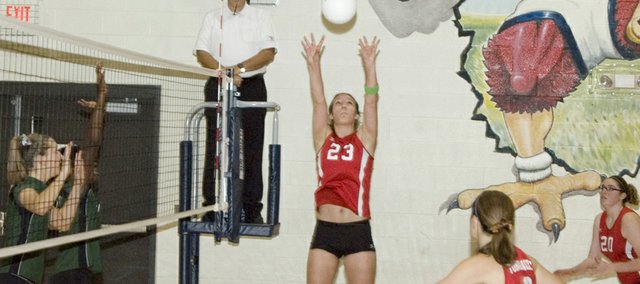 Tonganoxie High senior setter Chrissie Jeannin has been selected to play in the 2008 MO-KAN All-Star Volleyball Match.
Jeannin will be one of 12 prep players from Kansas on the small class team (Class 4A-1A) that will take on the Missouri small class team (Class 3-1) at Avila University in Kansas City, Mo., at 5:30 p.m. Nov. 17.
A match between large class teams from Kansas (Class 6A-5A) and Missouri (Class 4) will follow.
For more on Jeannin's match, see the Nov. 19 edition of The Mirror.