Athletes fighting against leukemia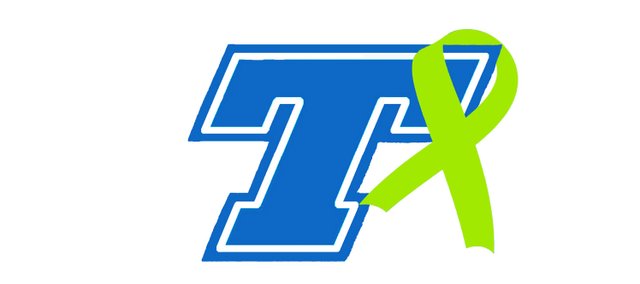 Beginning Tuesday, Tonganoxie High School student-athletes won't just be competing with the goal of winning.
The Chieftains also will be doing their part to fight leukemia.
Tonganoxie High School, its athletics department and THS leadership classes will be holding the inaugural event, as athletes in all four fall sports will be raising money.
THS athletics director Brandon Parker said the leadership classes came up with the idea in light of leukemia affecting many people, including some in the school district.
"So this is just an opportunity they could go out and raise money and awareness from the foundation (Sportin' for Leukemia Foundation) to help some people out," Parker said.
Starting Friday, donations will be accepted for the cause. Donations may be flat rates or pledges.
Pledges will be taken as follows:
• For Tuesday's volleyball competition against Basehor-Linwood at THS, people may donate a certain amount per dig for ninth-grade, junior varsity and varsity matches combined.
• The Thursday, Oct. 9 soccer junior varsity and varsity games against Atchison at Chieftain Park will have a donation method of total number of shots on goal by the Chieftains.
• Thursday, Oct. 16, THS cross country team members will be running for the cause. For cross country, there will be a flat donation accepted for the total number of THS runners who finish in the top 25 at the race, which will be the league meet at the Tonganoxie Middle School course.
• And Friday, Oct. 17, in the THS football varsity game against Basehor-Linwood, donations will be accepted for the total number of offensive yards the Chieftains gain. That includes kickoff return yardage.
For instance, if someone donates $1 for each yard gained in the football game, and the Chieftains gain 295 yards in total offense, that would be a $295 donation.
Parker said student-athletes in all four sports would be seeking donations from residents this week. And, starting Friday, donations will be accepted at the high school and area businesses. Checks should be made payable to Sportin' for Leukemia Foundation. They may also be mailed to Tonganoxie High School, 330 E. U.S. Highway 24-40, Tonganoxie 66086, attention: Brandon Parker. Beginning Friday, Sportin' for Leukemia T-shirts will be available for $5 per shirt also.
Student-athletes will wear various colors to bring awareness about their cause.
Volleyball players will wear lime green wrist bands, football team members gold sweatbands, soccer players light blue headbands and cross country runners will be wearing orange in some capacity.
Students have set a goal of raising $5,000 for the drive. When all money has been raised, Parker said THS leadership class members and administrators would determine to which area or areas of leukemia research the money will go.
"It's good because kids are taking the lead, trying to make money, trying to make a difference and doing it through an avenue of school and athletics," Parker said.