CR1

interchange will be automated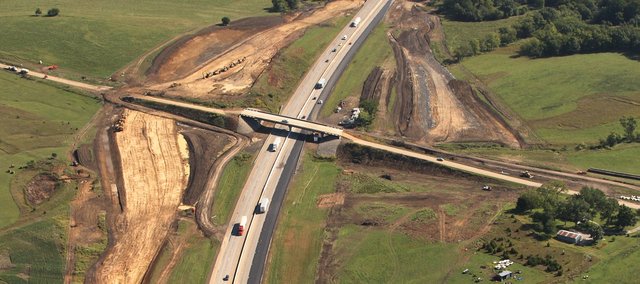 The new turnpike interchange at Leavenworth County Road 1 not only will be the first new exit on the toll highway since the Lecompton interchange opened a dozen years ago.
It also will be the first to operate without anyone around.
The new interchange — to be exit 212 — will have four toll plazas, each managed solely by machines.
Entry ramps will have the familiar equipment that spits out tickets to drivers getting on the turnpike, and each of the two exit ramps will have the usual KTAG lane to handle customers who pay their bills monthly.
New with the Leavenworth interchange, set to open by the end of 2009: two Automatic Toll Payment Machines, or ATPMs, on each exit ramp.
The ATPMs will instruct drivers, by video, to insert their turnpike tickets, then inform customers how much money they owe. Payments then can be made using bills, coins or credit cards. Anyone with questions will be able to connect to a real-life turnpike employee at another location, accessible through video and audio.
Drivers wanting a receipt can have one printed out, before a gate rises to allow for entry onto County Road 1.
The system is designed to pay off within a couple years through reduced personnel costs, said Alan Bakaitis, the turnpike's toll operations director. In all, about 10 turnpike plazas will be equipped with such machines, mostly to be used in times of low traffic usage, typically during early-morning hours.
Among the plazas slated to get automated machines: Both exit ramps at the Lecompton interchange, and the new toll plaza planned for the East Lawrence interchange.
The turnpike does not anticipate laying off any of its 200 toll collectors, Bakaitis said. The plan is to rely on normal retirements and other attrition to reduce the collector staff to about 180 in the coming years.