Citywide garage sale set for Saturday in Tonganoxie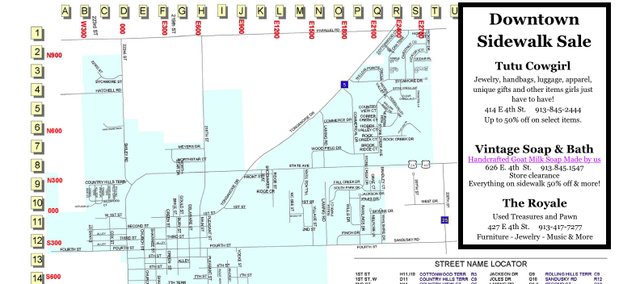 The annual citywide garage sale sponsored by the Tonganoxie Chamber of Commerce will be held this Saturday.
"We have a lot of good stuff in Tonganoxie," Cheryl Hanback, the chamber's executive director, said.
Maps marking the 85 registered sales will be available between 9 a.m. and 5 p.m. Thursday and Friday at the chamber office, or during regular business hours starting Thursday at local banks. They are also available online at www.tonganoxiemirror.com or at www.tonganoxiechamber.org.