Veteran was also wheeled athlete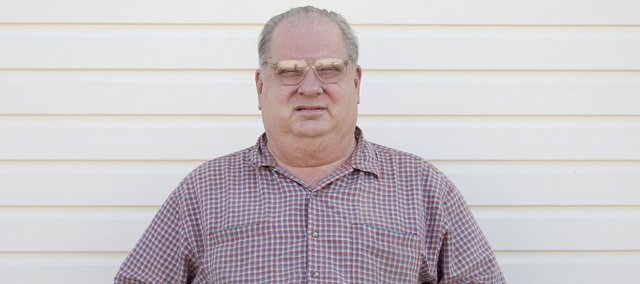 On most mornings you can find Jim Rogers shooting the breeze with some of his fellow American Legion members at Mr. Goodcents Subs and Pastas.
When Rogers was 22 years old, he was paralyzed from an injury suffered during the Vietnam War.
But when he got back to the United States, he didn't let his disability stop him.
"I played wheelchair basketball for the Kansas City Rolling Pioneers," Rogers said. "Also did track and field for about five years in the wheelchair."
He said he started playing sports as a way to meet other people who were in the same condition as him, and to get out of the house to do something.
His athletics career spanned parts of the 70s and the 80s. He said back then it was more difficult because there wasn't as much support as there is today.
"There weren't too many sports for people in a wheelchairs at that time," Rogers said. "The sports were just being brought into the light for handicapped people. The only problem with wheelchair sports is that it's a lot more expensive than regular sports because you have to buy special chairs most of the time."
Over the years, Rogers said he has won a couple of national medals, including second place in his class for throwing a shot put 23 feet.
"Some of them guys in the next class could throw the shot put like 40 feet and javelin 100 feet," he said. "It's just amazing, and in the chair some of them were doing the 100 yard dash in 8 to 10 seconds."
What is the best advice that Rogers has ever received?
"I think the best advice was from my National Guard platoon sergeant. When I went overseas he said, 'Don't get attached to anybody during war time, you'll get hurt in the long run.'
"I hardly know anybody that I went to Vietnam with — more or less didn't want to know about their families. That way you can just do your job and try not to have to worry about other people's families too."
Getting to know your neighbor
What clubs and organization to you belong to?
Disabled Veterans Memorial Chapter 1 in Kansas City, Kan., VFW in Tonganoxie, American Legion in Tonganoxie, Henri Masonic Lodge.
Where are you from?
"Originally, from Kansas City, Kansas."
When did you come to Tonganoxie?
"I didn't move to Tonganoxie until about 1972."
What brought you here?
"I was looking for a suitable house to get around in a wheelchair."
What do you like most about Tonganoxie?
"It's centrally located between Lawrence, Leavenworth, Kansas City and Olathe. You're pretty much centrally located between all of the major towns and you can kind of go and do what you want."