Advance voting begins for Nov. 4 election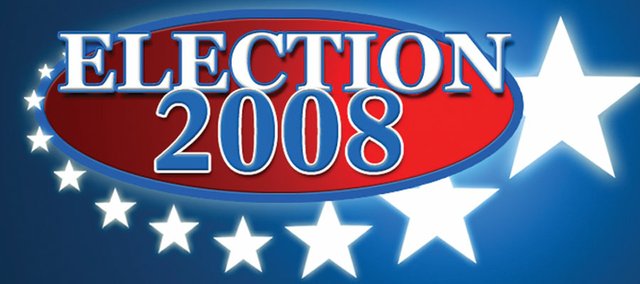 Advance voting begins today.
The Leavenworth County Clerk's Office will allow registered voters who have signed for an application for an advanced ballot to vote. Advanced ballots will start being sent by mail today, but the return postage will be the voter's responsibility. The county will mail all advanced ballots by Oct. 31.
Applications for advanced voting can be found at the Leavenworth County Web site. Once the application is complete, it must be mailed to the county clerk's office, 300 Walnut St., Suite 106 in Leavenworth.
First-time voters must show proof of identity even with mailed ballots. A photocopy of a driver's license or any government-issued ID will need to be sent with the application. If no identification is submitted and the county clerks office cannot verify the voter's information, the ballot will be provisional and will not be counted until proof of identification is shown before the county canvass on Nov. 10.
All advanced ballots must be returned to the county election office before 7 p.m. Nov. 4. A signature on the outside of the advanced ballot envelope is needed. If the voter's signature is missing the ballot will not be counted.
If anyone has difficulty signing the envelope, or needs assistance in filling out the ballot, they may designate someone to help them with the process. For advance ballots, an affidavit of assistance is attached. Whoever is helping with the ballot must sign the affidavit
Advanced voting may also be done in person at the county elections office. The deadline for advance voting in person will be at noon Nov. 3. The election office will be open from 8 a.m. to 7 p.m. Monday. Oct. 27, Tuesday Oct. 28 and Wednesday Oct. 29.
Voters may also vote at three satellite locations on certain dates before the election.
The satellite times and location will be: The Tonganoxie Public Library from 1-7 p.m. Oct. 27; Linwood Community Library, 1-7 p.m. Oct. 28; and Basehor Community Library, 1-7 p.m. Oct. 29.
The final day to register to vote is Oct. 20.
Sample ballots can also be viewed at the county's Web site. For more information contact the election office at (913) 684-0421.