Chieftain Remembrance Walk officially open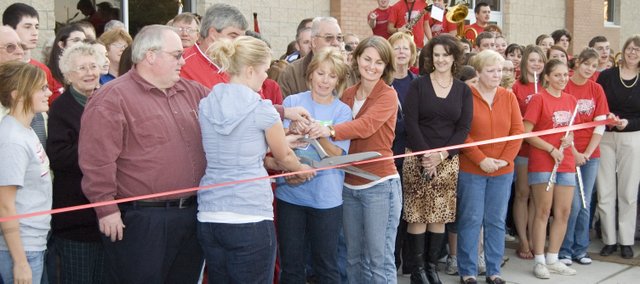 About 125 people attended Thursday's Chieftain Remembrance Walk in front of Tonganoxie High School, as schools Superintendent Richard Erickson and THS principal Jamie Carlisle, as well as Pam Jeannin and Kelly Frantz, who came up with the idea for such a venue, spoke at the ceremony. The THS band also performed the national anthem at the event.
For more on this story, pick up a copy of the Nov. 5 edition of The Mirror.