Know your neighbor: A globetrotting Tonganoxian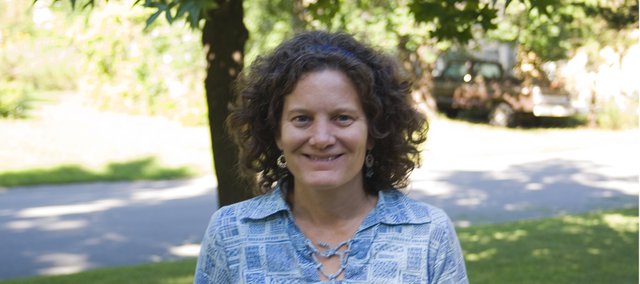 Pam Slawson hasn't called Tonganoxie her home since 1977.
As an English and drama teacher, Slawson has spent the years away from the town where she grew up, teaching in places such as Morocco, Bangladesh, Japan and even Ethiopia.
Now that she is back, Slawson has started to substitute teach at Tonganoxie Middle School.
"It's been so long since I've taught here in the states," she said. "It is a little different. That was one of the reasons why I started substituting. I felt that I was out of touch with public education."
Slawson said teaching English abroad was actually easier when she had to teach children of many different nationalities as opposed to teaching English to students from one country.
"It makes it a little bit more difficult because there is more of a culture gap," Slawson said about teaching English to students of one nationality. "When there are students from different countries everybody is so diverse and everybody is coming from so many different places and you learn about each other. Kids are more forgiving and you are not expected to be a certain way."
Slawson said, on average, she would stay in a country for about four years. Her longest stint was in Ethiopia, where she taught English for seven years.
She said she didn't like moving too often because it took nearly a year in preparation for the move and nearly a year to adjust to a new environment.
Although she spent her time teaching her native tongue to others, she didn't have much time to learn her students' languages.
"I'm not fluent in any foreign language, but I've studied Japanese, French and other languages," she said. "I've just picked up other language here and there. That wasn't my role there. My role was to teach English.
"As much as I'd like to spend my days learning their language I had to learn it after school."
Getting to know your neighbor
Family: Tom Geyer, husband; Ryko Geyer, 20, son; Stan Geyer, 18, son.
What clubs and organizations do you belong to?
The Tonganoxie running club. Participates at book events at Tonganoxie Public Library. Usher at the Lied Center in Lawrence.
What is the best advise you've ever received?
"My dad would tell me, 'Whatever you want to do with your life, make sure it's something you enjoy and that you do it well.'"
What do you do for fun?
"I run, I read and I like to go out to eat and see theater."
What do you like most about Tonganoxie?
"Other than the highway, the streets are fairly quiet. I like that it's gotten a little bigger than when I was last here. I like that there are more people and that there is a little bit more to do."
What brought you back to Tonganoxie?
"Now that my kids are young adults, it's just kind of time to help them move on to the next stage in their life. And I wanted to be closer to my family."