Poster contest to encourage voting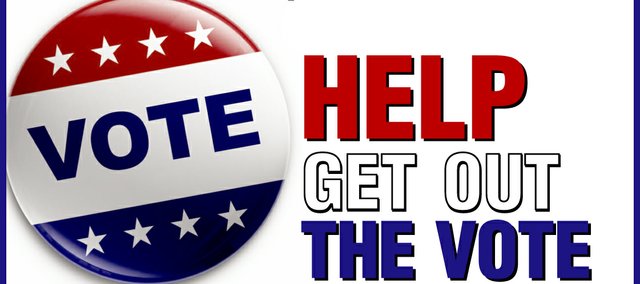 First State Bank & Trust and The Mirror newspaper are asking area students to create posters that will encourage local residents to get out and vote Nov. 4.
Cash prizes will be awarded for first- and second-place winners. The winning posters will be featured in a later edition of The Mirror and will be on display on the windows of local area businesses before the election.
Tonganoxie High School has already finished their part.
Jessica Johnston's art classes finished their voting posters last week and now she's just waiting for signed permission from the students' parents.
"They're pretty good," she said about her student's posters.
Public, private and home-school students are welcome to enter the contest. Forms can be found at The Mirror office or at Tonganoxie schools. Entries must be signed by students and their parent or guardian before being turned in.
The posters should be no larger than 19 inches by 10 inches and should feature the theme "your vote counts." The posters should not promote any particular candidate.