Jason Ward questionnaire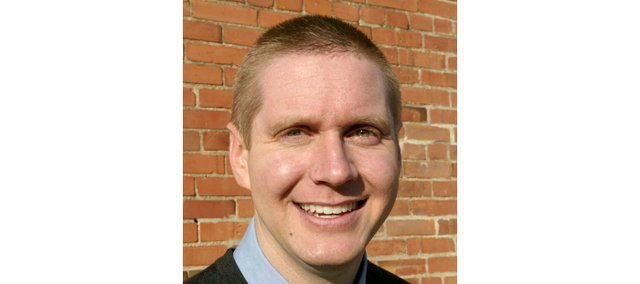 Age: 38
Family: Wife, Amy
Education: Bachelor of Arts and Juris Doctorate, Washburn University
Occupation: Attorney
Political and government experience: 4 years Tonganoxie City Council including 2 years as President of Council, 2-year clerkship Kansas Secretary of State
Clubs or organizations: President, Tonganoxie Civic Club
Why are you running for a council seat?
I am running for re-election because I believe in playing an active role in the community. I have been a good steward of the city's tax dollars and take a fair and reasoned approach to decision making. I have no bias in regards to council subject matters and believe those who run for personal reasons should not be on city council.
What is your top priority for Tonganoxie and why?
My top priority for Tonganoxie is to leave the city better than I found it. Ensuring a successful future for our city requires careful planning, balanced decision-making and a strong commitment to the execution of our goals.
Thoughtful evaluation of infrastructure needs and continued maintenance of historic neighborhoods will be crucial to the preservation of the city proper. Debt loads for city projects should be layered such that future generations do not shoulder the burden for the amenities of today.
Maintenance of critical services such as police and fire protection will always be a priority. Recent councils have implemented a replacement process for city equipment that reduces heavy costs associated with equipment failure and diminishes expenses for future councils. It is very important for the city to maintain this practice to ensure proper police and fire protection for its residents as the city grows in different directions.
Providing a healthy city for generations to come requires the combined efforts of the community at large. Every citizen has the ability to make a difference in the future of this city. In the end, the priority of our future rests in the hands of all of us.
What qualifications should voters know about you?
My experience in government began while working in the Secretary of State's office during law school. I handled numerous projects concerning corporate registration, election law and legislative matters. I have 10 years of products liability litigation experience involving Fortune 500 companies. My legal experience has been very helpful in dealing with subject matters facing the council.
What is the most pressing issue facing the city and how do you propose to take care of it?
The most pressing general issue facing the city is budget management during the economic recession. The city's primary sources of revenue are intergovernmental aid (State of Kansas and Leavenworth County), property taxes, sales taxes and user fees. The city is currently making efforts to reduce 2009 spending to address anticipated revenue shortfalls from State of Kansas budget cuts and lower sales tax proceeds. Initial returns from the spending reductions are positive and provide hope that the city can weather the economic storm without significant changes in service levels or project participation.
The most pressing single issue facing the city is the development of the County Road 1 corridor plan. The interchange at I-70 is set to open in the fall of 2009. The city and county are currently working together to establish land-use planning standards for the corridor. While discussions are just beginning, it is envisioned that corridor plans will allow for the preservation of the rural character of the area as well as provide opportunities for those that wish to develop their properties. The increased access to major roadways and economic development potential of the corridor will be a tremendous asset for the community.
What should the city do when it is facing cuts in revenue and slower growth?
While the economic recession has touched all corners of the United States, its impact in Tonganoxie has been buffered by tax revenue from recent growth. The city has used surplus property tax revenue from that growth to complete many valuable projects without raising taxes for its residents. The city is projected to receive a 1.1 percent valuation increase in 2009 while many surrounding cities are experiencing significant decreases in valuation.
The city's valuation is certainly a bright spot but we are still faced with State of Kansas budget cuts and flat sales tax numbers. The general decline in city revenues will likely require trimming of 2009 budget items. A total freeze in spending, while attractive at first blush, would create project backlogs and certain tax increases to fund delayed projects in the future. When evaluating budget cuts, the primary goal is to ensure that the current level of services being provided to the community are maintained. Projects should be prioritized by budget impact and the potential for job creation during this period.
Now is a great time to address inexpensive clean-up projects that were deferred during active periods. It is also time to examine our plans that will be in place when the economy rebounds. Tonganoxie's location and highway connectivity will support economic growth prior to surrounding cities. Diligent preparation and sound decisions when opportunities arise will serve this community for years to come.