Neighbor: Jill Dickerson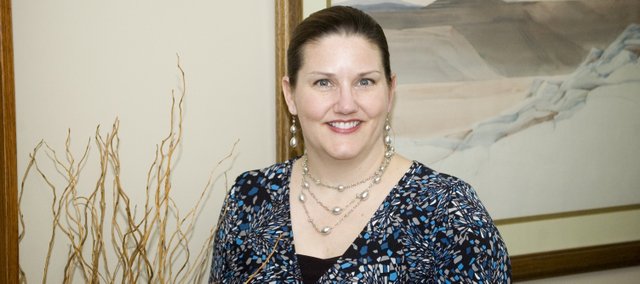 Occupation: Tonganoxie Middle School principal.
Family: Husband, Daniel; daughters, Madeline (15) and Camille (13).
Place of birth: Kansas City, Mo.
Q: When did you move to the Tonganoxie area, and what brought you here?
A: Summer 2007. I accepted an awesome position working with Tonganoxie Middle School students!
Q: What's the biggest risk you've ever taken?
A: Scuba diving.
Q: What's the best piece of advice you've ever been given?
A: Be present.
Q: What three things would you want people to know about you?
A: I like to laugh; I never quit; and I love being part of the Tonganoxie Middle School team.
Q: What did you want to be when you grew up?
A: An archaeologist.
Q: What's your ideal vacation spot?
A: Trail riding in the mountains.
Favorite things
Song: "Living Prayer" by Allison Krauss.
Color: Tonganoxie red.
Food: Tonganoxie Middle School rolls.
More like this story