Randy Wager questionnaire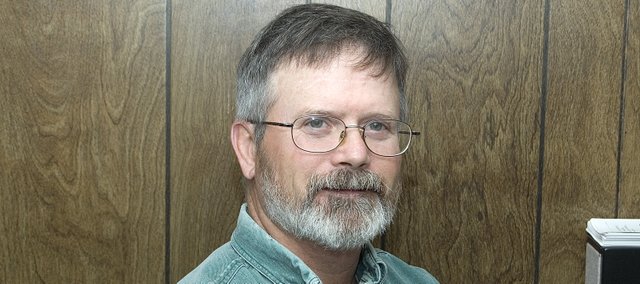 Age: 47
Family: Married to Ronda for 19 years. Son, Caleb, 16, will graduate in 2010.
Education: Graduated from Mt. Carmel High School in 1980, San Diego, Calif. Attended Adams State College, Alamosa, Colo.
Occupation: Foreman at Leavenworth/Jefferson Electric Coop, line clearance division.
Political and government experience: None
Clubs or organizations: Certified Arborist with the Kansas Arborists Association, T&T Director of third through sixth grades in the Awana program at West Haven Baptist Church. Member of IBEW Local 304, and served on their contract negotiating team, 2007.
Why are you running for school board?
I brought my family to Tonganoxie so that Ronda and I could raise Caleb in a place with the small town values that are important to both of us. I have never been disappointed with the educational opportunities that USD 464 has offered the children of our community. I am grateful for the work that has been done on behalf of our youth by past Boards and hope to do my share in return. I am asking for the honor of serving on the School Board so that I can work to see that our students can continue to learn in a continually improving educational system.
What is your top priority for the district and why?
To be a responsible steward of the resources of the school district and support the programs that will help students succeed. It is the responsibility of any community to provide its children with the best education possible so that when they graduate they are prepared to successfully pursue their goals.
What qualifications should voters know about you?
I will be able to work for the benefit of the district without letting personalities and personal differences interfere. I am able to see and understand opposing points of view and make decisions based on facts. I am willing to put in the time and effort to effectively deal with the challenges that are sure to face USD 464 in the future. If you trust me with your vote I will work hard to see that Tonganoxie continues to be a place where students have the chance to reach their greatest potential.
What is the most pressing issue facing the school district and how do you propose to take care of it?
The economic downturn that our nation is experiencing will be a major challenge for all of us. It will be difficult to balance the need for improvement in the elementary schools aging building, the need for more computer labs, and the problem of students having to cross a parking lot between classes, against the burden of any additional expense to the tax payers. I don't have any easy answers to these problems, but I do promise to be responsible with the school districts funds and maintain a fiscally conservative philosophy.
In light of these uncertain economic times, how should the district move forward knowing it faces less funding?
We need to continue to plan for growth. This is still a growing community, and this downturn will not last forever. We need to consider the possibility of taking advantage of reduced construction costs now, for improvements that are necessary. If our schools graduate top notch students we will attract jobs and businesses to the area that need qualified workers. I believe we can deal responsibly with the problems we are facing now without losing sight of the bright future our children can have.
As you campaign, what's the top issue you're hearing about from patrons and how do you intend to address it?
See previous two questions.