Sieglinde Marx questionnaire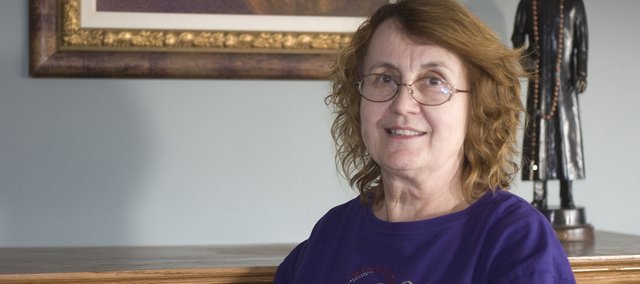 Bithplace: Breslau, Germany. Immigrated to the United States, 1951, naturalized October 1970.
Education: B.A. in political science with an emphasis in the public sector, minor in business administration, Washburn University; extensive graduate work at the University of Kansas, public administration; US Department of Agriculture Graduate School, finance and auditing practices; George Washington University, auditing federal government practices; US Naval Academy, computer programming; Kansas and Missouri Real Estate licensed, 2006; Missouri Broker License, 2008.
Family: Husband, Daniel Banz. Three children, Lisa, 46, Darin, 45, Leigh, 43. Six grandchildren.
Occupation:  Employed part time by the Buyers Advantage, Overland Park, 2006 to present.
Political and government experience: Employed by the Department of Veterans Affairs, management analyst, Washington, D.C., 1972 to 2003. Retired in 2003.
I think we need more oversight of city expenditures and activities. I am a firm believer that oversight and micromanaging is not the same thing. Any time public monies are expended there should be very clear how, why, when it was spent and were all pertinent laws being followed. I hear many city tax payers complaining about the expenditures of their money. I think some stringent oversight and lots of "sunshine" in city activities would resolve many of those complaints. I also think with the economy and the high unemployment rate in the Kansas City area we need to think about cutting costs. I am certain there are places where cuts can occur and we certainly can't raise taxes when people don't have jobs and housing appraisals are going down and not up.