Unopposed Hopkins set to join
USD

464 board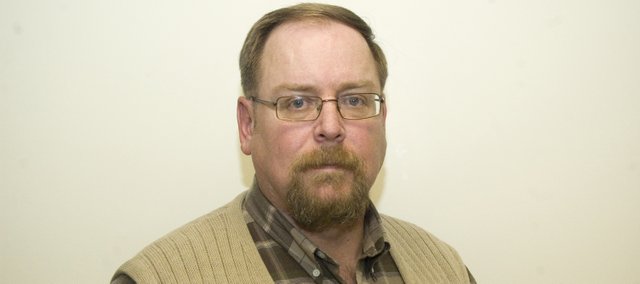 Dan Hopkins has been to his share of school board meetings and is ready to be seated at the other side of the room.
"I've attended meetings off and on and just kind of followed what was going on in school board through the years and wanted to keep the district going in the right direction," Hopkins said.
Hopkins is running unopposed in Position 4, which Darlyn Hansen currently holds. Hansen is not seeking re-election. Barring any successful write-in campaigns, Hopkins will be elected to the board. He said he's not heard of any write-in campaigns and has a "low-key, under-the-radar" campaign.
He said he's visited with community leaders to get their feedback about the board.
Hopkins said with the economy in its current state, people are tightening their belts and "there's more concern about taxes, definitely."
He said the district needed to be spending money wisely, and if taxes don't need to be raised, that would be the best-case scenario.
"I think there's a lot of room to improve in the budget," Hopkins said, "but it's going to be tough."
This is Hopkins' first time running for public office. He is retired from the military, as he served as a military policeman for 23 years. He now works at Fort Leavenworth for Northrop Grumman as a training developer and is an officer with the Tonganoxie VFW. He said he's worked several years as a training analyst at Fort Leavenworth.
"I think there are some processes and some management capabilities that translate into school board as well," Hopkins said.
Hopkins was raised in California and left for the military at the age of 19. He served at Fort Riley near Junction City during the late 1980s and vowed to return to Kansas to retire. He and his family have lived in Tonganoxie for eight years.