Grizzle, Jeannin named to all-area hoops team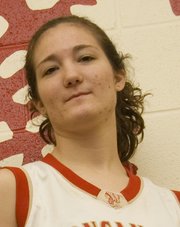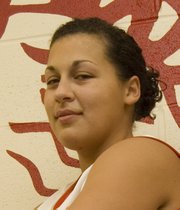 Tonganoxie High seniors Roni Grizzle and Chrssie Jeannin have been named to the Lawrence Journal-World's all-are girls basketball team.
Jeannin finished the season averaging nearly 12 points per game and more than 6 rebounds per game for the Chieftains. In addition to doing her part in both the scoring and rebounding departments, the crafty senior was a steady presence on defense and a master at running the show offensively.
Grizzle, known for her ability to toss the shot put and discus, showed that she has a some game on the hardwood as well. Holding down the interior for the Chieftains, Grizzle averaged 14 points per game and more than 7 rebounds per game during a breakout season.