Tonganoxie High School junior dies in sleep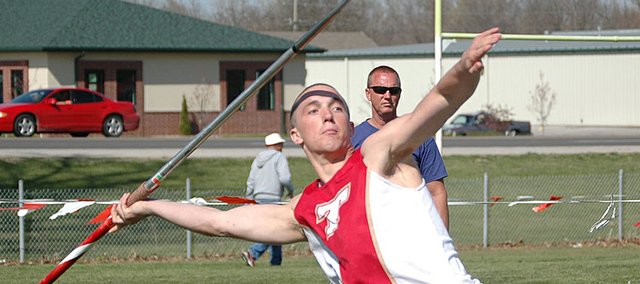 A Tonganoxie High School student died in his sleep Thursday night from what is thought to be natural causes.
Assistant superintendent Kyle Hayden said a statement was given to students and staff Friday morning about Jeremy Elliott, 17, who was a junior at THS.
"Junior Jeremy Elliott passed away last night in his sleep," Hayden said. "It is believed he died of natural causes.
"Our thoughts and prayers are with his family.
"The school district has set up a crisis center for student support in the THS east gymnasium."
Elliott was a three-sport athlete who won the javelin event Thursday at the Tonganoxie Invitational.