Rec Commission holding summer kickoff celebration Saturday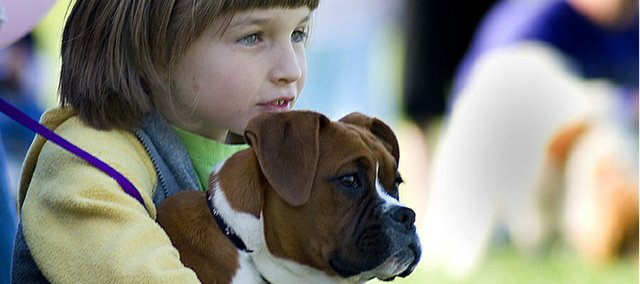 The Tonganoxie Recreation Commission will have its summer kickoff party from 5 to 7 p.m. Saturday at Chieftain Park.
The commission wants to invite residents to enjoy the park and have free hot dogs and soda.
The Silly Critter Pet Show and the annual Wall of Fame Ceremony will also take place during the celebration.
Once again residents can show off their favorite critter to win some great prizes while raising money for Have Heart, Children's Cancer Society. The pets can be entered into the following divisions: pet and owner look alike contest, best pet trick, fluffiest pet, cutest pet, and best dressed pet. Entries are $5 per family and the contest will begin at 6:30 p.m.
At 6 p.m. the commission will induct Jim Cackler and Mark Zerrer to its wall of fame for their outstanding citizenship and contributions to Tonganoxie.
Residents will also be able to play basketball, tennis, sand volleyball, horseshoes or soccer. Balls, rackets and horseshoes will be provided.
For more information or for the weather hotline call (913) 845-3502 or visit www.tongierec.org.