Tonganoxie High students ready to serve their community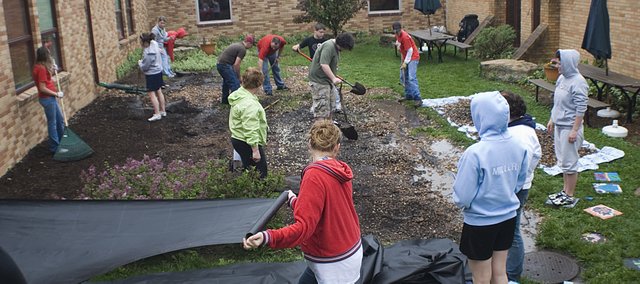 More than 600 Tonganoxie High School students will be lending helping hands from 9 a.m.-noon Wednesday, May 6.
The second annual Community Service Day will get started with a pancake feed for all THS students. Then, in groups of 10-12 students, with a staff member leading each group, students will disperse to do work at various places: Tonganoxie Nursing Center, Leavenworth County Fairgrounds, local parks and U.S. Highway 24-40 for litter cleanup, among other spots.
Students also will be helping out various residents.
"If anybody out there is in need of a group of kids to pull weeds, scrape paint, any general chores people can't manage on their own, we'd love to send a group of kids out to help them," said Pam Arevalo, a THS instructor who is coordinating the service day with THS principal Jamie Carlisle and high school leadership classes.
In the afternoon, students will take part in a field day at Beatty Field.
Arevalo said individuals interested in receiving assistance should contact her at the high school, (913) 845-2654, or by email: parevalo@tong464.org.