Neighbors: Lindsey Graf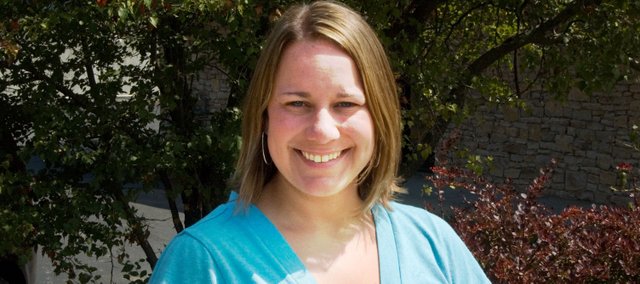 Occupation: Tonganoxie High School special education teacher and assistant volleyball and basketball coach at THS.
Family: Dog, American bulldog named Poco; parents, Ray and Donna; and brother, Jason, who all reside in Leavenworth.
Place of birth: Leavenworth.
Q: When did you move to Tonganoxie, and what brought you here?
A: I moved to Tonganoxie in July 2008. I had worked here three years and commuted everyday and decided with convenient and
Q: What's the biggest risk you've ever taken?
A: Resigning from my position at Goddard High School to move back to be closer to family without a job lined up. I'm glad the economy was better four years ago!
Q: What's the best piece of advice you've ever been given?
A: Although I sometimes forget this: Never bit off more than you can chew and always make time for yourself and to enjoy life, family and friends!
Q: What three things would you want people to know about you?
A: I'm passionate about helping others, sports, family and education; I am a hard worker and very loyal to people and projects I commit to; and I am creative and respect beautiful and aged (historic) things.
Q: What did you want to be when you grew up?
A: A teacher — I always knew I wanted to help people.
Q: What's your ideal vacation spot?
A: Anywhere with beautiful land and the sun and where I can relax and enjoy the time.
Favorite things
Song: "Friends," by Michael W. Smith.
Color: Red: Go Tongie.
Food: Chips and salsa.