Sunday liquor to be on ballot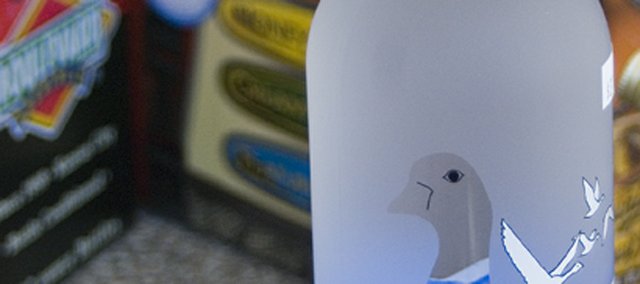 The Tonganoxie City Council unanimously voted to put the fate of Sunday liquor sales in the hands of the city residents to finally put the matter to rest.
They didn't have a choice.
During the council's regular meeting Monday night, Mike Kelly, the city's attorney, informed the council that current Kansas law requires the special election.
Kansas Statute 41-2911 states that, "upon submission of a valid petition calling for an election pursuant to this subsection, the city governing body shall call a special election to be held not later than 45 days after submission of the petition unless a citywide primary or general election is to be held within 90 days after submission of the petition."
On Aug. 17, the Leavenworth County Clerk's Office found that a petition submitted had the required 101 signatures needed to call the election.
Councilmember Jim Truesdell, who has spoken out against Sunday liquor sales, said he did want the people to finally make the decision.
"I hate to spend the money … I don't think we should and I never did, but it looks like we don't have a choice anyway," he said.
The election is scheduled for Sept. 22 and is estimated to cost $3,500. The money for the election will come out of the city's general fund.
The ordinance calling for the special election passed with a 4-0 vote. Councilmember Paula Crook was absent from the meeting.
The ordinance also contained the ballot question. The ordinance asks "Within the city of Tonganoxie, shall sale at retail of cereal malt beverage in the original package be allowed on any Sunday, except Easter, between the hours of 12 noon and 8 p.m. and shall the sale at retail of alcoholic liquor in the original package be allowed on any Sunday, except Easter, between the hours of 12 noon and 8 p.m. and on Memorial Day, Independence Day and Labor Day within the City of Tonganoxie?"
Leavenworth County Clerk Janet Klasinski said Tuesday that voter registration for this election will be open until Sept. 8.
During the meeting representatives from both sides of the issue spoke.
Mary Krouse, owner of Mary's Retail Liquor, supported the election because many of her customers wanted to be able to buy their alcohol in Tonganoxie on Sunday.
"People are tired of having to take their money elsewhere," she said. "The sales from our three liquor stores, the grocery stores and the convenience store would be bringing tax dollars to the City of Tonganoxie instead of going to Basehor or outside of the city."
On the other side of the issue, Dennis Bixby said the sale of liquor on Sunday could result in an increase of alcohol-related traffic accidents and fatalities in the city.
"If it passes because you want a little tax revenue, I want to be there when you make the phone call that nobody wants to get," he said. "I want you to look the people in the eye and say hey we passed Sunday liquor sales and I'm sorry, but your son or daughter, mother, brother, sister, whatever, is a casualty of that."
Councilmember Burdel Welsh told the public and the council that in his 34 years of law enforcement he has never seen an increase in alcohol-related traffic accidents result from Sunday liquor