Neighbor: Donna Schultz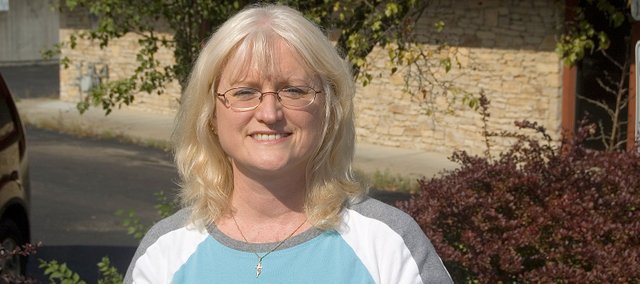 Occupation: Payroll/personnel aide.
Family: Husband, Larry, and children Dustin, Travis and Kenny.
Place of birth: Lawrence Memorial Hospital, Lawrence.
Q: When did you move to Tonganoxie, and what brought you here?
A: I've been here all my life. You do the math. My parents grew up here most of their lives.
Q: What's the biggest risk you've ever taken?
A: Helping Paula Gish get a job at Alex R. Masson Greenhouse near Linwood (just kidding). Seriously, I am not a risky person.
Q: What's the best piece of advice you've ever been given?
A: Do not embarrass your parents.
Q: What three things would you want people to know about you?
A: I like sunny days, family time and my church.
Q: What did you want to be when you grew up?
A: I'm still growing.
Q: What's your ideal vacation spot?
A: Hawaii again or Australia.
Favorite things
Song: I do not have a favorite song, but I like country music.
Color: Blue.
Food: Crab legs.