Turnpike expected to open by end of January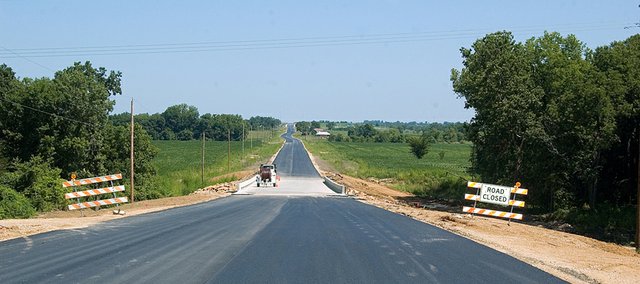 The new Tonganoxie/Eudora turnpike interchange now is expected to open within the next 60 days.
Kansas Turnpike Authority officials initially had hoped the interchange would open by Thanksgiving, but programming work for the automated toll plazas have pushed that opening date to late January.
Lisa Callahan, KTA public relations director, said Monday that though construction of the interchange and renovations to County Road 1 are complete, work continues on interfacing the automated system with the existing toll collection equipment. The Tonganoxie/Eudora interchange will be the first automated interchange for KTA, as well as the first interchange in Leavenworth County.
"It could be sooner than that, we just don't know," Callahan said about the most recent projected opening date.