New chamber program helps residents keep it local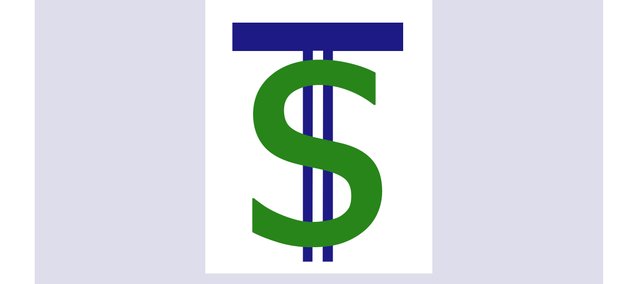 The Tonganoxie Chamber of Commerce is offering a program organizers hope will encourage residents to shop locally.
Chamber director Cheryl Hanback said Tuesday there were 35 local businesses signed up for the program and several other business owners plan to participate.
Each participating business will have a Tonganoxie Gift Certificate logo in its window.
"The first concept was how to keep money local, how to get people to buy local," Hanback said.
Tonganoxie Gift Certificates are available in increments of $10 and $25.
She said gift cards were discussed, but it was not an option because of "technology overhead."
The concept also came through the city's economic development committee and Hanback said it's something she's wanted to have in Tonganoxie for some time.
She also said chamber president Blake Waters was familiar with the concept in a previous community in which he lived.
The gift certificates are valid for five years from the date of purchase, in compliance with Kansas' law, Hanback said.
When businesses redeem the gift certificates at the chamber office, the chamber of commerce will retain 5 percent, which will cover administrative costs of the program, Hanback said.
Businesses interested in participating may download the registration form from the chamber's Web site, tonganoxiechamber.org, and then send the form via fax to the chamber office.
For more information, contact the chamber at (913) 845-9244.
Here is a list of participating businesses thus far:
Annie's Country Jubilee, B&J Country Mart, Back In Line Chiropractic, Beauty Control-Cindy Oelschlaeger, Bichelmeyer's, Captured Image Photography, Cheryl Hanback Web and Graphics, City of Angels Thrift Store, Dennis Bixby-wood carvings, Dominos, Doug'z Arcade, Downtown Bar and Grill, Downtown Drug Store/Pharmacy, Dressler's Livestock and Pet Supplies, East Side Auto Parts of Tonganoxie, Famous Stars Video, Fuse Fitness and Personal Training, Good Shepherd Thrift Shop, Himpel Lumber, JB Watercolor, Kansas Firearms Specialties, The Medicine Store, Merge Nutrition, Midwest Chiropractic, Mr. Goodcents, Pampered Chef-Mona Dibble, Sutton Kohlman, Tastefully Simple-Carlee Bunch, The Myer House, Tongie Office Supply, TuTu Cowgirl, Unlimited Fitness, Village Floral, Vintage Soap and Bath, LLC and West End Café.