Teen Time
Library looks at becoming after-school hangout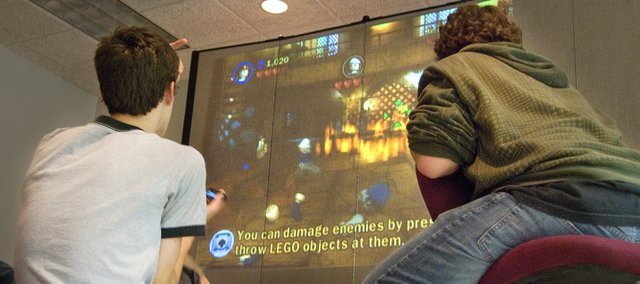 Royce Kitts, director of the Tonganoxie Public Library, discusses what the library is doing to help attract teens in Tonganoxie.
Q: What kinds of events/programs are available for teens at the library?
A: During the summer, we offer a teen summer reading program. During the school year, we offer an After School Teen Club where the teens can hang out, enjoy refreshments and have a chance to be loud without bugging anyone. They like to play games during this after-school time and we have done a good job of providing the kinds of games that they like to play.
Q: Why did the library start having specific programs for Tonganoxie teens?
A: The library board saw a need in the community for teens to have a place to hang out after school, and when I was hired they made this a point of emphasis.
Q: How has the response been?
A: It depends on the day, but we have a core group of 5-10 kids who show up quite often.
Q: What has been the most popular activity?
A: Probably the gaming after school. A lot of the kids go to school together and this is a chance to have some fun before they head home for the night.
Q: Are there any programs or events for teens planned in the future?
A: We are always looking for something fun to do. One of our next projects is taking apart an old computer that no longer works. It gives the teens a chance to tinker with technology without worrying about doing any damage to it.