Neighbor: Charles "Pete" Gaumer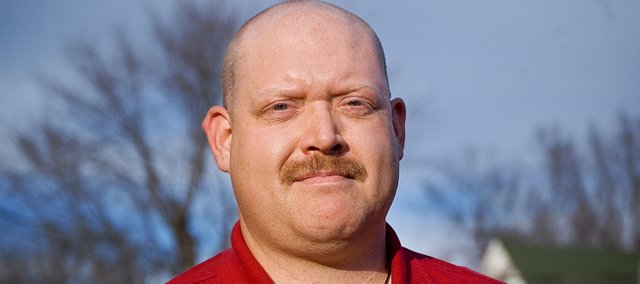 Occupation: Maintenance supervisor at General Motors.
Family: Wife, Terry.
Place of birth: Logansport, Ind.
Q: When did you move to Tonganoxie, and what brought you here?
A: We moved here in December 2007 into a house we had built in Timber Hill Farms subdivision. We liked Tonganoxie because it has the small-town feel, but it is ready to grow a little.
Q: What's the biggest risk you've ever taken?
A: Moving to Kansas to be with Terry, when my job was in Michigan.
Q: What's the best piece of advice you've ever been given?
A: Be patient, and let people do the job they were trained to do.
Q: What three things would you want people to know about you?
A: I am a volunteer member of the Tonganoxie City Fire Department
 I am the Chairman of beHeadStrong, a charity that helps brain tumor patients and caregivers in the KC Metro area.
I enjoy learning new ways to save energy or create it.
Q: What did you want to be when you grew up?
A: A firefighter.

Q: What's your ideal vacation spot?
A: Montana in the mountains.
Favorite things
Song: "8th of November" by Big and Rich.
Color: Red (fire engine red!)
Food: Steak