KU

safety Stuckey speaking at

THS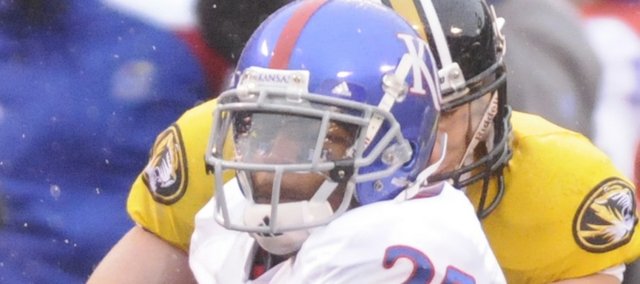 Kansas University football safety Darrell Stuckey will be speaking on Thursday, Feb. 19 at the Tonganoxie High School Performing Arts Center.
Coming off a spectacular junior season in which he was named to the 2008 all-Big 12 football first team, Stuckey is speaking at THS for a Fellowship of Christian Athletes meeting, which begins at 7 p.m.
Admission is free.
From Kansas City, Kan., Stuckey played high school football at K.C. Washington.