Two-vehicle accident sends one to hospital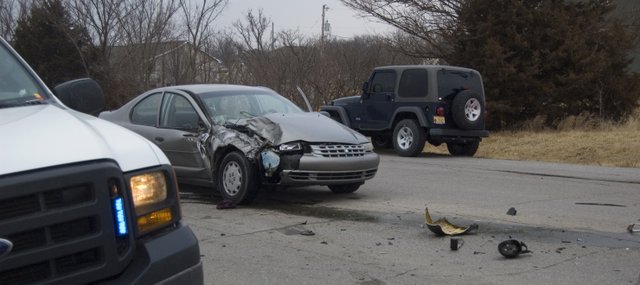 Tonganoxie — A two-vehicle accident occurred just after 5 p.m. Thursday at 12th Street and U.S. Highway 24-40, sending one person to a local hospital.
According to Tonganoxie police dispatcher Mike Vestal, one person involved in the accident was taken to Lawrence Memorial Hospital by Leavenworth County Emergency Medical Service.
Police also redirected U.S. 24-40 traffic because of the accident.
For more on the accident, check back to our Web site, and see the March 4 edition of The Mirror.