Lansing inmate pleads guilty to federal charge related to 2006 escape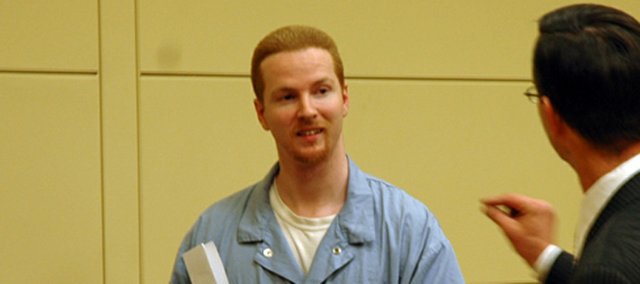 A Lansing Correctional Facility inmate who made a short-lived but celebrated escape from custody with a prison volunteer has pleaded guilty to a federal charge associated with the escape.
John Manard, 30, has pleaded guilty to one count of unlawful possession of a firearm after a felony conviction, Acting U.S. Attorney Marietta Parker announced Monday.
Manard and co-defendant Toby Young were charged in connection with Manard's escape in February 2006 from Lansing Correctional Facility. At the time of the escape, Manard was serving a life sentence for a 1996 Johnson County murder during a car theft.
Young, who ran a dog-training program using inmates at Lansing prison, was convicted in Leavenworth County District court on charges of aiding and abetting aggravated prison escape and introducing contraband into the prison. In federal court, Young pleaded guilty to giving a gun to Manard. In August 2007, she was sentenced to 27 months to run concurrent with her sentence in the state case.
Manard is set for sentencing April 13. He faces a maximum penalty of 10 years without parole.
Parker commended the Bureau of Alcohol, Tobacco, Firearms and Explosives and Assistant U.S. Attorney Terra Morehead for their work on the case.