Officials prepare for office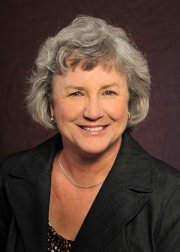 Connie O'Brien will start her new job Monday in Topeka.
That's when O'Brien will be sworn in as state representative for Kansas' 42nd District.
The rural Tonganoxie resident said she went through a crash course for her new position during an orientation in early December at the Statehouse.
"In fact, on Tuesday when I left, I said my brain was dead; don't talk to me," she said with a laugh. "I just couldn't absorb any more information."
O'Brien learned the ins and outs of the job, from security and computer system orientation to how many pages would be working with the representatives and how often they served.
"Just learning what we could and couldn't do," O'Brien said.
In addition, one representative who was a first-year legislator the previous year spoke to the freshman group about what it's like to be a new legislator.
O'Brien, a Republican, defeated Democrat Timothy Moran in the November general election and takes over the seat of Kenny Wilk, the longtime Lansing Republican who chose not to seek re-election.
O'Brien expects a difficult first year in Topeka because of the troubled economy.
"It's going to be really tough with the budget the way it is," O'Brien said. "Well, the economy in general, not just statewide, but federally."
And, her top priority will be to make the Sunflower Power Plant a reality in Holcomb.
"That, in the end, will hopefully lower everybody's energy bills," she said.
O'Brien's office will be L-26 in the Docking Building, which is next to the Capitol in Topeka. Because of renovations to the south side of the Capitol, offices have been relocated to that building.
She encourages residents to contact her about any issues by emailing her at connie@connieobrien.net.
Flower ready to begin duties as county commissioner
On Monday, John Flower will once again be attending the morning meeting of the Board of County Commissioners, but he won't have to sit with the public.
Since he moved to the county, Flower has attended the meetings in some official or non-official capacity so he said he feels comfortable and ready to take on the role of the third district commissioner.
"It's going to be a lot of work, but it's going to be a lot of fun," Flower said, "and it's going to be exciting."
Flower already has some ideas as to where he wants to take Leavenworth County into the future.
He said the economy and the county's budget will have a big role in the county's future plans and its operations so he wants to focus development to bring in extra revenue that will offset any shortfalls and allow the county to provide the same amount of services to its residents as they have now.
"The more business we can bring in to Leavenworth County the less we are going to have to depend on real estate taxes to meet the budget," he said.
To accomplish those goals Flower wants well thought out, well designed and well executed plans to incorporate commercial, industrial and retail entities in the county.
This means continuing the work started by the current commission to work well with the other municipalities in the county.
What I would like to see is at the end of my four years for there to be a road to the future so that the next county commissioners can come in and have a place that says, "I may not agree with everything in the strategic plan, but it is pointing us in a direction."
Not only does he want to focus on the development of the county, but he also wants to focus on internal county mechanics.
He said with the help of Heather Morgan, county administrator, the board is moving to establish the best practice policies for everything from purchasing to personnel policies.
"You can't fault somebody for doing something that they were never told what to do," Flower said. "They were just doing it the best they can. You figure when you're in a canoe and you have a paddle, you ought to be doing something."
Flower, along with the other elected officials, will be sworn in to office Monday.