Neighbors: Gloria Brimhall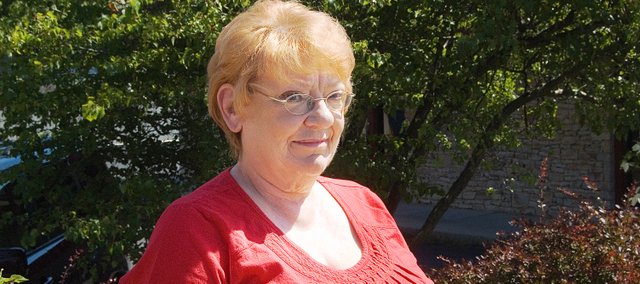 Occupation: Retired.
Family: Widow; three children, Selena, Timothy and Matthew; eight grandchildren and four sisters.
Place of birth: Salt Lake City.
Q: When did you move to Tonganoxie, and what brought you here?
A: October 2008 to be closer to family.
Q: What's the biggest risk you've ever taken?
A: Moving to Tonganoxie.
Q: What's the best piece of advice you've ever been given?
A: "Always keep your word."
Q: What three things would you want people to know about you?
A: I'm friendly and outgoing, have a great sense of humor and can find humor in almost all situations.
Q: What did you want to be when you grew up?
A: A nurse.
Q: What's your ideal vacation spot?
A: San Francisco.
Favorite things
Song: I have hundreds.
Color: Orange.
Food: Steak.