School board closes out budget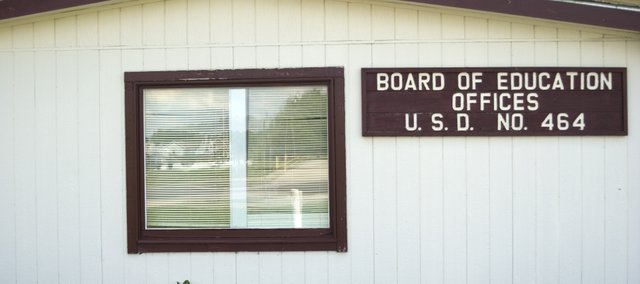 The Tonganoxie School Board closed out the budget for the 2008-09 school year during a special meeting Monday.
The board unanimously approved the measure, with the stipulation that the superintendent, board clerk and auditor have authority to transfer funds to the budget as they become available.
Assistant superintendent Kyle Hayden said the district still was awaiting some payments pertaining to 2008-09.
"We don't have all our money," Hayden said. "We're not really closing the budget this meeting because we won't receive all of our money until July 7, hopefully. We also don't know what the last payment will be, let alone have the money."
Board member Kay Smith asked whether there was enough money to cover payroll. Hayden said there was.
"I just wanted to make sure," Smith said.
In other business, the board:
• Met in executive session for 20 minutes to discuss personnel. When members came out of executive session, they approved the hires of Lee Matzeder as head Tonganoxie High School softball coach and Susan Kuzmic and Stacy Wahl as THS assistants.
• Approved personnel contracts.
• Approved the teacher master contract for 2009-10.
• Approved an amended school year calendar for 2009-10.
• Approved the Tonganoxie Recreation Commission's request for appointment of Drew Johnson to the TRC board.
The board next will meet, starting at 5:30 p.m., Monday, July 13 at the Tonganoxie Middle School library. At 5:30 p.m., there will be a meet and greet held for incoming board members Dan Hopkins and Kris Grinter, who won their November elections. The regular meeting will begin at 6 p.m. Future meetings are to be held in the Tonganoxie High School library on the high school's west campus.