Neighbors: Eddie Horton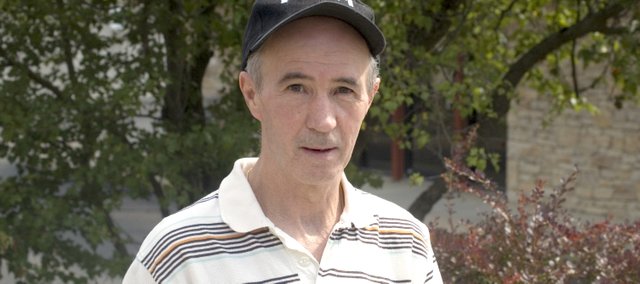 Occupation: Bindery worker.
Family: Wife, Carol; brother, Tommy; daughter, Sandi Phillips, and family.
Place of birth: Boston.
Q: When did you move to Tonganoxie and what brought you here?
A: June 2009. My daughters live out here with their families.
Q: What's the biggest risk you've ever taken?
A: Moving out of state.
Q: What's the best piece of advice you've ever been given?
A: Family comes first.
Q: What three things would you want people to know about you?
A: I'm a hard worker, a New England Patriots fan, and I'm looking for a job so we can stay in Kansas.
Q: What did you want to be when you grew up?
A: I wanted to work on cars.
Q: What's your ideal vacation spot?
A: Home.
Favorite things
Song: Anything by Elvis.
Color: Blue.
Food: Filet mignon.