Neighbors: Gayle Parker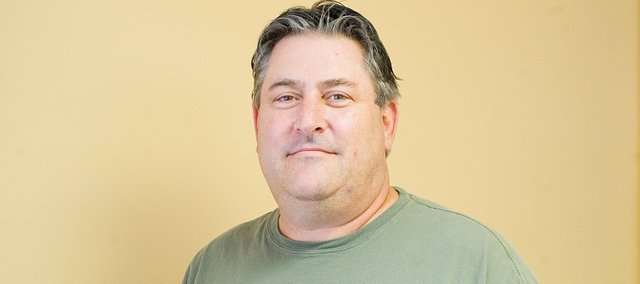 Occupation: Director, Tonganoxie Recreation Commission.
Family: Wife, Chris; and son, Dillon.
Place of birth: Fredonia.
Q: When did you move to Tonganoxie and what brought you here?
A: The Tonganoxie Recreation Commission in the fall of 2003.
Q: What's the biggest risk you've ever taken?
A: Whitewater rafting down the Numbers on the Arkansas River.
Q: What's the best piece of advice you've ever been given?
A: Latch onto a mentor and soak up their knowledge.
Q: What three things would you want people to know about you?
A: I love the recreation profession; I have a loving family; and I used to be skinny.
Q: What did you want to be when you grew up?
A: A dentist.
Q: What's your ideal vacation spot?
A: Outer Banks of North Carolina.
Favorite things
Song: "Girlfriend in a Coma" by The Smiths.
Color: Blue.
Food: Sushi.