LCDC

unveils new look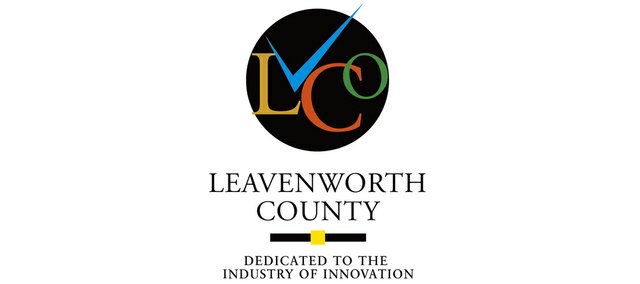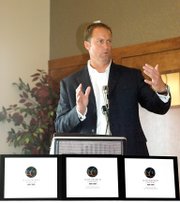 The Leavenworth County Development Corporation wants everybody to know one thing: Leavenworth County is "dedicated to the industry of innovation."
At least that's what the county's new positioning statement will be.
On July 15, the LCDC staff, along with representatives from Pearcy, Tice, Krizman Communications, Inc., presented a launch video and logo for what will become the new look for the LCDC.
When coming up with the logo and positioning statement, Rob Pearcy, president of PTK Communications, said his company wanted something that would represent the county as a whole.
"We were looking for energy, we were looking for a change, we were looking for action," Pearcy said during the presentation. "(The county) is on the forefront of economic development."
The new logo features the letters LVCO – with the V in the shape of a check mark- in a Google-like color scheme over a black circle. The positioning statement is below the logo.
Steve Jack, director of the LCDC, said the new logo had more energy than the previous logo and it would also work well with the circular KC One logo from the Kansas City Area Development Council.
"This idea of industry and innovation just made sense to us," Jack said. "I think this is something we can all be proud of."
Although the launch video had to be played several times for some of the audience members, by the end of the event most people were optimistic with the new vision for the LCDC.
"We think the logo has energy," said Susie Beying, chief nursing officer with the St. Luke's Health System in Leavenworth. "We think the position statement has energy."
On Thursday, Leavenworth County commissioners J.C. Tellefson and John Flower said they were happy that the LCDC liked the new look.
"If your sales team is excited and it helps them sell it, I'm in," Flower said.
The new logo and position statement is part of a $35,000 marketing makeover for the LCDC. PTK will continue to work closely with the LCDC while it develops marketing materials for the county and it develops a new Web site for the LCDC, which will launch later this year.