Wolf Creek Marketplace officially open for business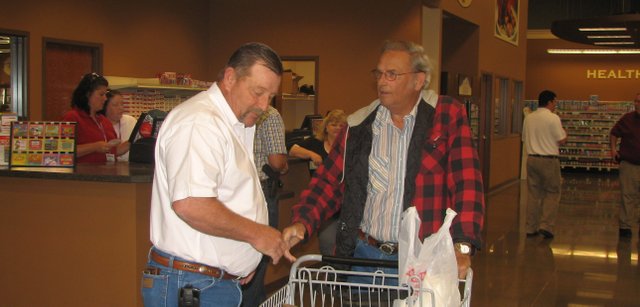 The doors to Basehor's first grocery store in eight years opened to an eager crowd Friday morning.
Wolf Creek Marketplace had its debut at 8 a.m. Friday, an event that marked the end of a long process for Benchmark Management owner Ed McIntosh and grocery store operating manager Kevin Barclay.
About 30 customers made the early trip to see the grocery and shop around. Basehor Mayor Terry Hill had the honor of handing a checker the store's first dollar, and former mayor Chris Garcia followed through the line shortly after.
For more on this story, pick up the July 23 issue of the Sentinel.