Bureau officials asking county to help spread word regarding 2010 Census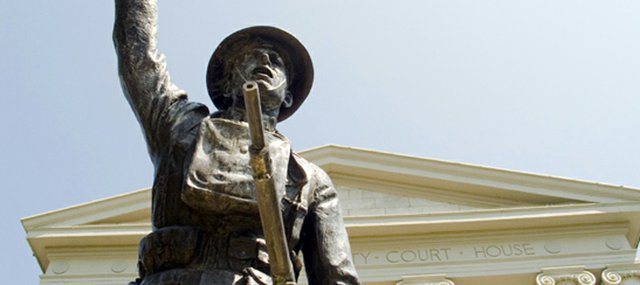 The U.S. Census Bureau is preparing for its major headcount of all the people in the country and it is looking to the county for help.
On Monday, Tham Vo, partnership specialist with the Census Bureau, came to the regular meeting of the Leavenworth County Commission to discuss options for getting the county to help inform residents of next year's Census.
"We want to start now. We want to start early because March of 2010 is when the questionnaires go out," Vo told the commissioners.
The Census Bureau was looking to have the county and other county organizations utilize their communication networks to inform the public about the Census. To accomplish that goal, Vo gave the commissioners a list of possible ways the commission could partner with the Census Bureau and ways the county could encourage other county organizations to help the Census Bureau educate the public.
Vo said she has already met with other entities in the counties to explain the partnership program and said it was vital that each municipality inform the public and have them fill out the forms.
"The Census is safe because the information we collect is confidential," Vo said. "(The Census) is super easy this time around. The Census questionnaire is only 10 questions long, so there is no excuse for residents who say the form is too cumbersome."
Among some of the passive ways the county could help would include putting links and other information about the Census on the county's Web site. If the county wanted to take a more active partnership, Vo suggested it could form a committee in charge of educating the public about the Census.
Heather Morgan, Leavenworth County administrator, was in favor of some of the passive methods of education, because county resources were already stretched thin.
She nominated Jeff Culbertson, Geographic Information Systems director, to be the liaison between the Census Bureau and the county.
The commissioners agreed it was important to educate the public and encourage them to fill out the Census because of the financial impact it may have on the county.
"It behooves us to be as accurate as we can be," Commissioner J.C. Tellefson said.