Neighbor: Robin Wiegand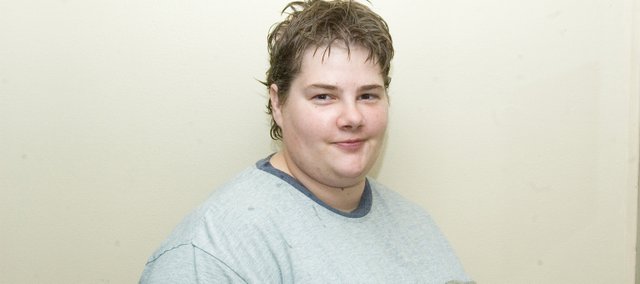 Occupation: Owner, Tongie Office Supply.
Family: Husband, Doug Wiegand, and daughter, Michelle.
Place of birth: Seneca.
Q: When did you move to Tonganoxie, and what brought you here?
A: We moved here about eight months ago; needed a change and knew this is where I should be, and what I should be doing.
Q: What's the biggest risk you've ever taken?
A: Umm, opening an office supply store — Tongie Office Supply. And becoming a mom — just hoping I will do a good job.
Q: What's the best piece of advice you've ever been given?
A: 1. Walk when others run, and run while others walk (family motto). 2. Love is a battlefield. Walk carefully, keep your eyes and ears open, trust your gut, and be sure of your next step.
Q: What three things would you want people to know about you?
A: I love to hunt and fish. I am a constant joker and love to laugh. I value friendship in the highest regard.
Q: What did you want to be when you grew up?
A: A respiratory therapist.
Q: What's your ideal vacation spot?
A: Florida, baby.
Favorite things
Song: "If You're Not the One," by Daniel Bedingfield. The vocals are just amazing.
Color: K-State Purple.
Food: Italian first, then Chinese.