Pageantry upcoming for local youths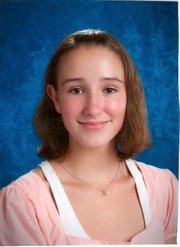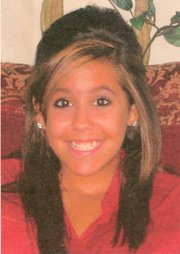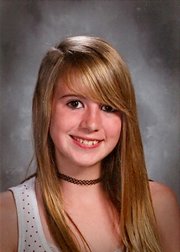 Local girls are competing in Kansas City pageants.
Brittany Schuman of McLouth will be competing in the Miss Jr. Teen Kansas City Pageant, while Emily Scheilz and Bailey Gordon, both of Tonganoxie, are competing in the Miss Pre-Teen Kansas City pageant.
Both pageants will take place Aug. 8.
Brittany will be a sophomore at McLouth High School, while Bailey and Emily are students at Tonganoxie Middle School. Emily will be a sixth-grader and Bailey a seventh-grader at TMS.
Brittany is involved in track, cross country, basketball, forensics, cheerleading and dance competitions, band, marching band and choir. She also is a student council representative and involved in drama. She plans to attend Kansas University.
Emily lists motorsports, running, shopping, drawing and baking as her hobbies. She said she is participating in the pageant to gain experience in modeling and make as many friends as possible. She said she would like to be on the debate team in the future so that she can become a lawyer after college. She also said she would like to be a chef or racecar driver if she doesn't become a lawyer.
Bailey has been elected student body representative for two years running. She said she hopes some of her ideas will help make positive changes for the future. On weekends and during the summer, she helps run the family business, which is Concrete Pump Inspections and Service.
Her favorite things are writing, reading and texting. She loves living in Tonganoxie and is striving to become the top student in her graduating class.
The youths must raise money to be involved in the pageant and are in search of sponsors.
Anyone interested in sponsoring the youths may call Brittany at (913) 744-6238, Emily at (913) 369-9106 and Bailey at (913) 369-5952.