Crew of classmates to walk for student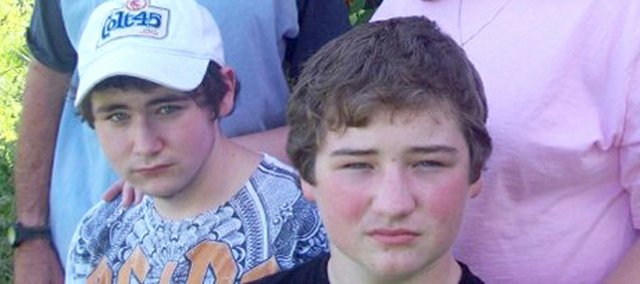 Kyle Jones will have some fellow McLouth Middle School classmates blazing trails for him in September at Kansas Speedway.
Kyle, who will be an eighth-grader at McLouth Middle School when school begins next month, is autistic.
Several of his classmates will form a team, called Kyle's Crew, for the Autism Speaks' Walk Now For Autism Kansas City event Oct. 10 at Kansas Speedway in Kansas City, Kan.
Dixie Jones, Kyle's mother, said there would be a garage sale and bake sale Aug. 7 and 8 at the Jones' house, 402 W. Cynthia St. in McLouth.
Dixie asks that anyone with items they'd like to donate to the garage sale or bake sale call her at (913) 796-6881 or bring them by the house in advance of the sale dates.
She said it's suggested that each person who walks in the event raise $150.
Monetary donations for the charitable event are welcome as well.
Dixie said one of Kyle's classmates, Connor Patterson, initiated getting a team together for the walk.
"She's been there her entire life for Kyle," Dixie said. "If Kyle is having a bad day, she's been the first one there to help him. She's a very kind-hearted young lady."