Liquor ordinance in question
Officials in Topeka say Tonganoxie measure not in line with state law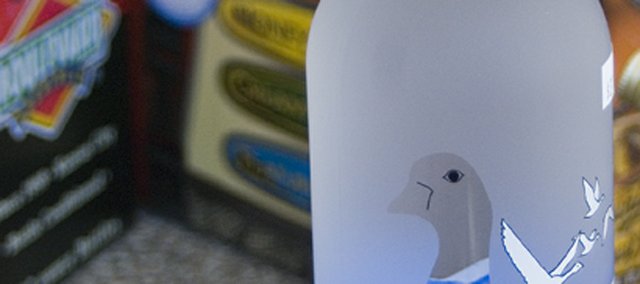 The Tonganoxie City Council approved a liquor ordinance about a year ago that allowed liquor stores to be open on certain holidays while also avoiding Sunday retail liquor sales.
Now it appears Sunday sales again will need to be addressed in Tonganoxie.
City Attorney Mike Kelly said Tuesday that Tonganoxie's liquor ordinance didn't fall in line with former Attorney General Phill Kline's 2006 opinion regarding liquor sales. The attorney general's opinion came after Syracuse, a Western Kansas community, adopted a similar ordinance.
"All or nothing, that's a short way to say it," Kelly said.
Basically, Kelly said, a city couldn't pick and choose between allowing retail sales on certain holidays and allowing Sunday retail sales.
Risa DeVaney, Syracuse city clerk, said another ordinance later was adopted there allowing for retail liquor sales for a minute on Sundays — 7:59 p.m. to 8 p.m. That way, stores also can be open on select holidays.
Kathy Bard, assistant city administrator, said Monday that an Alcoholic Beverage Control official contacted her a few days before Memorial Day — a holiday when retail liquor sales were allowed in Tonganoxie under the ordinance — with the news that the ordinance wasn't in line with the former attorney general's opinion.
Kelly said he hand-delivered letters to each of the city's liquor stores explaining ABC's stance.
ABC learned of Tonganoxie's ordinance after Deb Whitfield, owner of Angell's Liquor, inquired about the ordinance. Whitfield's store has a Tonganoxie address, but is outside city limits on Kansas Highway 16, west of Tonganoxie.
Whitfield said she was double-checking with ABC whether she could also be open on Memorial Day. She said Angell's Liquor was open the previous Memorial day because of Tonganoxie's ordinance. She purchased the business in January.
Tonganoxie Mayor Mike Vestal said it would be up to the City Council to decide how to proceed.
"My thoughts are, the way the economy is, I wouldn't be in objection to it with Sundays and holidays," Vestal said. "They're doing it everywhere around us and it's hurting our stores.
"You might as well leave the city dollars here. But I know there's a lot of opposition to Sunday sales."
The council next will meet at 7 p.m. Monday in Tonganoxie City Council Chambers.