Tonganoxie Days around the corner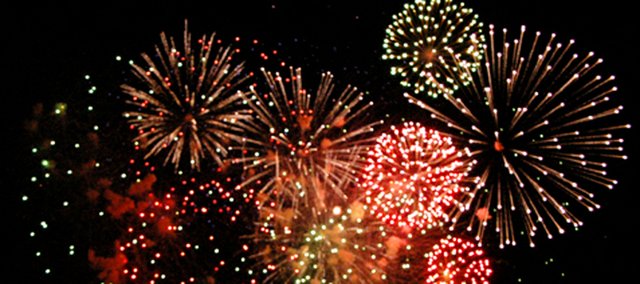 Barbecue enthusiasts are going to be gearing up for another Tonganoxie Days.
The annual event will start with barbecue masters setting up Friday, June 12.
On Saturday, June 13, The Leavenworth County State Barbecue Championships will take place at the Leavenworth County Fairgrounds.
Judging will begin at noon.
Festivities actually kick off with the 22nd annual Friends of the Library 10K and 5K Run and 5K Walk at 7:30 a.m.
Arts and crafts booths will be open from 9 a.m.-4 p.m. There also will be food, entertainment, mini-train ride and more.
Also from 9 a.m.-4 p.m., the Kansas Miniature Horse Club Fun Show will be held.
During the same time period, VFW Park will be home to a car and truck show, as well as a tractor show. And at noon at the park, a Flag Day salute will take place.
Other areas of Tonganoxie will be bustling with activity as well.
Throughout the day, the Tonganoxie Community Historic Site will be open for tours, as well as a vintage quilt show. The quilt show will be held in conjunction with the Sacred Heart Catholic Church Altar Society.
Although many activities will conclude at 4 p.m., more events are planned for the evening.
Bingo Night will start with food being served at 5:45 p.m. at the Sacred Heart Parish Center, U.S. Highway 24-40 and W. Washington St. Bingo will then start at 7 p.m.
And about 9 p.m., a fireworks display, presented by the City of Tonganoxie, will be held for the second consecutive year.
Boatwright to attend event
A Tonganoxie High School graduate and a former Kansas City Chief will be helping the Team Tongie cause.
Danni Boatwright, a THS graduate who won "Survivor: Guatemala" and her husband, Denver Broncos lineman Casey Wiegmann, will appear at noon Saturday, June 13 for a picnic at the Chieftain Remembrance Walk at Tonganoxie High School. Boatwright and Wiegmann will be signing autographs and bringing sports memorabilia to be auctioned off during a silent auction at the picnic.
Diane Bretthauer, who is a committee member with Team Tongie, said hot dogs, chips and drinks would be sold at the event.
"We're kind of hosting it, but I have to give credit to Danni and Casey for getting all the prizes," she said. "We're really excited about it. I think it's wonderful she wants to give back to our community and our kids."
Team Tongie was created earlier this year in the school district as a way to raise funds that go toward helping people with incidental expenses that may arise from medical emergencies, such as gas money, airplane tickets, discretionary spending money and the like. It is described as a way for students and the community in general to come together in times of crises.