Mayor breaks tie for Sunday liquor sales
Ordinance would become law Aug. 17 if protest petition is not successfully submitted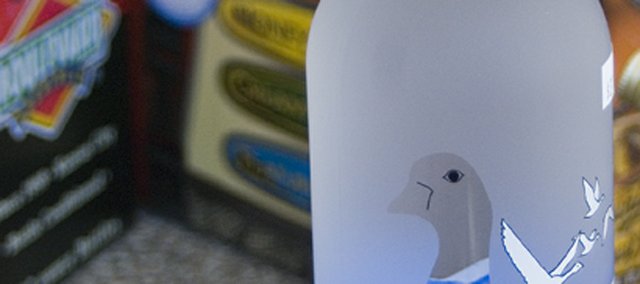 Tonganoxie residents will have to wait until at least August before being able to buy liquor on Sundays.
On Tuesday, City Attorney Mike Kelly said Kansas statutes wouldn't allow the approved city council ordinance allowing sale of liquor on Sunday until after a 60-day protest period and after the new ordinance is published twice. This would mean the new ordinance would not take effect until Aug. 17.
On Monday night the Tonganoxie City Council voted, 3-2, in favor of Sunday sales, with Mayor Mike Vestal's vote serving as the tiebreaker. Councilmember Burdell Welsh was absent from the meeting.
"I think it's about time the city passed the ordinance," Jennifer Polley, who manages Krouse Liquors in Tonganoxie, said "This finally gives us a chance to compete with the other liquor stores in the area."
The vote came after city officials learned that a previous ordinance passed in May 2008 might not be enforceable. That ordinance allowed the sale of alcohol on Memorial Day, Labor Day and Independence Day if the holidays fell on a weekday. The ordinance did not fall in line with a 2006 opinion by then Attorney General Phill Kline regarding a similar ordinance adopted by the small Western Kansas town of Syracuse.
The city council was told by Mike Kelly, the city attorney, that it could not pick and choose which days liquor stores could be open, so the city either had to allow sales on the holidays and Sundays or not allow sales on those days.
Syracuse resolved the problem by allowing liquor sales between 7:59 p.m. and 8 p.m. on Sundays.
On one side of the issue, councilmembers Jim Truesdell and Tom Putthoff were against adopting the Sunday sales ordinance.
Truesdell argued that the tools have always been available for the parties interested in Sunday liquor sales to challenge city law and bring the question to a special election for which the interested parties would have to pay.
Putthoff felt the same way and said his views on alcohol weren't driving his decision.
"If I say I'm against something, does that mean my personal opinion is against it?" Putthoff asked the council. "I'm going by statistics that I have read and it has nothing to do with whether I like alcohol or don't. I just think that sometimes we need to protect ourselves from ourselves."
On the other side of the issue, councilmembers Paula Crook and Jason Ward said it was damaging local businesses when they couldn't compete with surrounding cities.
Crook described herself as a tool that is used to better the community and businesses in town.
Ward had asked for a compromise in which the city could adopt a similar measure to Syracuse and only be open for one minute on Sunday and still allow sales on holidays. Members of the audience agreed one minute on Sundays would be a fair compromise.
"There is so much friction with this issue and I want the best for both parties," he said. "I don't want to put us in a position where somebody comes back and protests this again."
Putthoff and Truesdell were not in favor of the compromise and Truesdell stated that it would just be "skirting the issue."
The vote came down to a tie after councilmembers Jim Truesdell and Tom Putthoff voted against the change and councilmembers Paula Crook and Jason Ward voted for the change. Tonganoxie Mayor Mike Vestal broke the 2-2 tie in favor of the ordinance.
"I just voted my conscience and what I thought was best for the community as far as economics go," Vestal said after the meeting.
Tonganoxie residents could petition the ordinance and bring it to a special election, which liquor storeowners said they would welcome because they believe the vote will be in their favor.
Janet Klasinski, Leavenworth County clerk, said Tuesday that K.S.A. 41-2911 requires that a petition have no less than five percent of the total number of voters in the city who voted in the last presidential election. She said there were 2,015 votes cast in Tonganoxie on Nov. 4 so 101 signatures of registered voters would be required for the petition. The signatures would then have to be verified by the county clerk's office.
She also said the petition language should be taken directly from the statute.
In November 2003 a valid petition brought back a charter ordinance that would have allowed liquor sales on Sunday before the state changed the law in 2005. The city council at the time let the charter ordinance die instead of spending the $1,500 for a special election.
Klasinski estimates that a special election would cost around $3,500.