Neighbors: Laurence Hill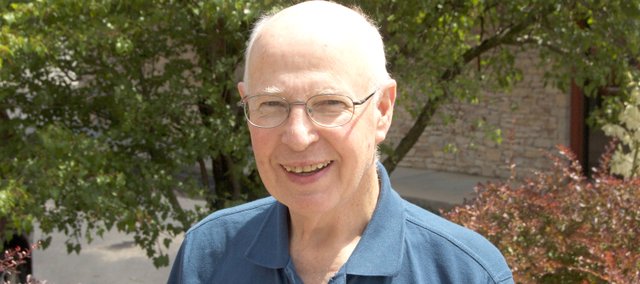 Occupation: Retired pastor in the United Methodist Church.
Family: Wife, Jean; son, Tim Hill and his wife, Lisa, and their son, Timmy Hill, all of Tonganoxie; and daughter, Susan Bone, California.
Place of birth: Orange, N.J.
Q: When did you move to Tonganoxie, and what brought you here?
A: May 2009. Our new grandson, Timmy, brought us here.
Q: What's the biggest risk you've ever taken?
A: Swimming in the Colorado River at the bottom of the Grand Canyon (moored to a secure rope) at the age of 20.
Q: What's the best piece of advice you've ever been given?
A: "Don't think everybody has to like you."
Q: What three things would you want people to know about you?
A: I want to make a contribution back to Tonganoxie because it's such a great town; I take a broad, inclusive view of the world; and I love to garden.
Q: What did you want to be when you grew up?
A: Social worker or minister.
Q: What's your ideal vacation spot?
A: Groton Beach, Conn., or Puerto Rico.
Favorite things
Song: "What a Friend We Have in Jesus."
Color: Blue.
Food: Jean's spaghetti.