Tonganoxie City Council discusses marketing position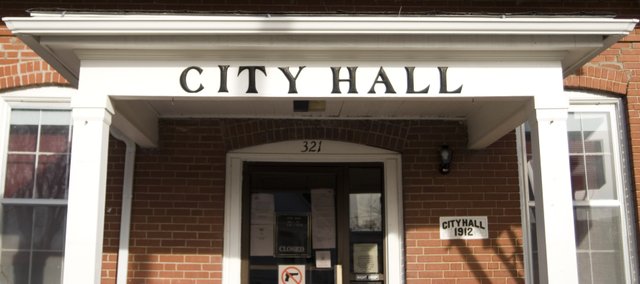 The retail fate of Tonganoxie may soon rest in one person's hands.
During a special workshop meeting Monday, the Tonganoxie City Council discussed with members of a retail committee the possibility of creating a community marketing position to bring new retail business to the city.
"We've discussed this over and over and over and it's the committee's consensus that, with the study that was done, rather than just dropping it and just letting it go to waste, we move forward, take the next step to implement that study," said Keyta Kelly, who is on the retail committee. "And the primary way to implement that study is to hire an economic development director."
This sort of retail czar would help oversee the $33,000 retail retention and recruitment plan developed for Tonganoxie by Bucher Willis and Ratliff, the city's planning firm. In the plan, BWR outlined different strategies the city could take to meet its goals in bringing new businesses to downtown Tonganoxie and along U.S. Highway 24-40. This person would focus on retail business, while the Leavenworth County Development Corporation and the Leavenworth County Port Authority would still focus on bringing different industry to the city.
To come up with the estimated $23 per hour wage, the committee looked at the salary for this position in other cities and came up with a high and low average. City Administrator Mike Yanez said the wage number was on the low end. The committee didn't want to make the pay so high that the city couldn't afford it, but not so low that qualified people would not look at the position.
Councilmember Paula Crook said she wasn't sure whether the city could justify creating a new position when money is tight.
"We are asking some of our department heads to hold off and not hire employees that we desperately need," Crook said, referring to the Tonganoxie fire and police departments.
Kelly also said because of the economic condition that this would be a great time to hire someone because there is a bigger pool of people looking for jobs and they could find the right person for Tonganoxie.
"This really is the time to do it," Kelly said. "The town is on the crux of losing even more business and we can bring someone in here that can actually entice people to open up the correct types of businesses that can draw people from other towns so they can spend their money here."
At the committee's next meeting it will be putting together a job description.
For now the city will leave this employee on the proposed 2010 budget until it gathers more solid numbers as to what effect the new position would have on the mill levy.