Heating costs for city building still unknown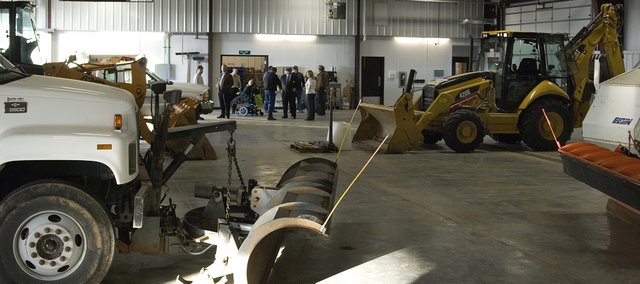 Now that the malfunction in the heating system has been fixed, propane consumption at the new Tonganoxie public works building has started to cool off.
But it's still not known exactly how much it will cost the city to heat the building.
"Last time we filled the tank was around January 21," said Butch Rodgers, Tonganoxie superintendent. "Right now the tank is still about 30 or 40 percent full."
At the Feb. 2 city council meeting, councilmember Paula Crook noted that the city has been paying thousands of dollars to heat the new public works building.
From its opening in May to the Jan. 21 fill-up, the building had consumed 6,200 gallons of propane at a total cost of $12,506.25
Rodgers said the make-up air units installed by the contractor were malfunctioning and the blowers were almost constantly on even when the vehicle bay doors weren't open.
Combes Construction, which built the facility, fixed the units in early January once the problem was discovered.
In an e-mail dated Feb. 5, Tonganoxie Mayor Mike Vestal said that the 17,310 square-foot facility is kept at 50 degrees to keep the sprinkler system and other items from freezing.
He also said the old public works shop was highly inefficient and cost the city around $1,200 a month during winter.
Kathy Bard, assistant city administrator, said it would take a few more months before the city will know how much it actually costs to heat the facility.