Tell my cell
District touts new alert system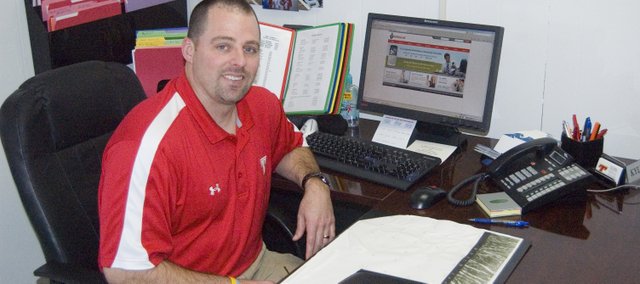 Q: What will the Tell My Cell service entail and why is it replacing the current notification system?
A: The Tell My Cell system allows the district to communicate with staff, parents and patrons in USD 464 in a timely fashion whenever the need arises. In particular, we will utilize it for calendar and other event reminders and for relaying information that is time sensitive, such as in a emergency/crisis situation.
We are implementing this system because it is a much more versatile and user-friendly product. Users have the ability to sign up to receive information via text, email, cell or home phone. They also have the ability to log on to the system and modify their account at any time. This way, people can choose to receive information, or not, and can select the format in which they want to receive it.
This system also has the ability to distinguish between a "live voice" and voicemail, thus it will begin the message at the appropriate time.
Q: Have you received many requests for the new notification system?
A: We have nearly 1,000 accounts so far.
Q: How can people sign up for service, and are there any charges?
A: They can access the system through the district Web page — www.tong464.org — or contact the central office — (913) 845-2153 — and talk with Val Carlisle. It is a free communication service.
Q: When will the new notification system go into effect?
A: We will officially begin using this system on April 1, 2009.
Q: Test messages were sent out recently to people who have signed up for Tell My Cell. How did that go?
A: The test messages went very well. We received a few questions regarding the fact that multiple messages were received because they had signed up for text, email, cell and landline phone. We sent out the following message to those individuals:
Thank you for using USD 464's Tell My Cell service.
As a reminder to our patrons, this is a self maintained system. To modify your contact information, simply return the USD 464 Web site, click the Tell My Cell icon, and re-enter your information. You may also "Opt-Out" on the same Web page; bottom right of the form.
USD 464 may use any contact information supplied to pass information along. You must provide at least one phone number and choose at least one notification list.