Welsh running for city council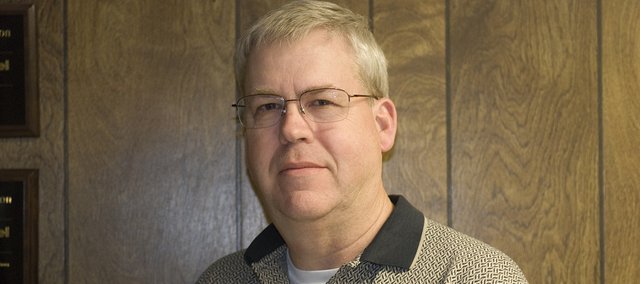 Vying for a council seat is a man who has spent more than 30 years protecting and serving the public.
Since coming to Leavenworth County in the late 1970s, Burdel Welsh has had his hands in some kind of law enforcement or crime prevention, serving as an officer at the Leavenworth County Sheriff's Office, the county's emergency management director and his current position as police chief at Lake Quivira.
He said what he is bringing to the table is years of experience working as an administrator and department head, adding he knows what it's like to prepare a budget during tough economic times.
"I understand the stress that local governments are under and their concerns about the future and what tax income may or may not be available," he said. "With the economic slowdown, things have slowed, but I don't think we are dead."
Along with public administration, Welsh has experience running a small business and is currently working toward completing a master's degree in business administration from the University of Phoenix.
But it's what he is not bringing with him the he said makes him different.
"I don't have an agenda that I am bringing to the council," Welsh said. "A lot of people have a big issue and that is the flag that they are waving. I don't really have one of those. The closest thing I have is with the economy. We are really facing some economic challenges right now. You have people that will look at the budget and try to balance the costs and expenses and yet keep us moving forward. I have a fear that we would shut down completely if we panic."
He said that Tonganoxie has been a great place to live and that it's only going to get better as the access to the town improves.
He believes that the completion of County Road 1 will not only bring greater access and convenience to the people of Tonganoxie, but it could also bring with it greater economic opportunities.