Shilling: Responsible city spending needed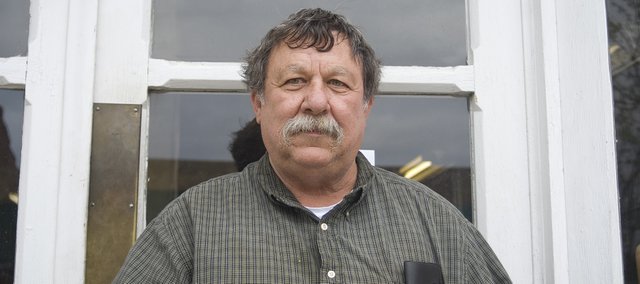 As the only local business owner running for a council seat, Roger Shilling believes he has the right ideas for Tonganoxie's future.
"You might say that I am a liaison between the business people and the city," Shilling said.
Shilling and his wife Phyllis own Shilling Electric, where Shilling said he has been working "ever since I was able to walk."
As a lifelong member of the community, he said he has seen a great change in Tonganoxie over the years in which people don't cooperate and communicate like they used to.
"The community used to work together … now it seems like they are anti-city, anti-government," he said. "There is no cooperation within the community. There's not a lot of communication between the elected officials and the citizens. It seems like (the councilmembers) get elected to office and then their hearing goes. They don't listen to the people that elected them."
Over the years Shilling hasn't always seen eye to eye with the city government. More recently, Shilling has been critical of the city's plan to fund $1.5 million toward the development of County Road 1. While he wasn't against the idea of an interchange to Interstate 70 in Leavenworth County, he said he would rather have seen it placed near Reno. He also would have preferred the residents of Tonganoxie vote on the decision. In 2007 a petition he filed to call for a referendum on the city's decision to fund the project was declared invalid by a district judge.
In late 2002 the Shillings, along with John Lenahan and Don Pelzl, filed a federal lawsuit over allegations that the city violated their civil right by boycotting their companies. The lawsuit was filed against the City of Tonganoxie, former mayor John Franiuk, former city attorney Mike Crow and former City Administrator Chris Clark.
Shilling said he believes the city called for the boycott because the four business owners voiced their concerns regarding irregularities in a $700,000 bond issue for a $1.1 million project to improve Fourth Street. The lawsuit was settled in mediation and the city paid each of the businesses $2,500.
Although the city administration has changed, Shilling doesn't think the ideas have, saying City Administrator Mike Yanez is "anti-business" and wants Tonganoxie to be a "bedroom society."
Shilling said he is in favor of more openness and transparency in the government, especially when it comes to its financial records and wants to hire an outside auditor to look at the city's finances.
"We need to know where we stand, not where we are told we stand," he said.
He also wants to clamp down on wasteful spending and make sure each department tightens its belt.
"If you can't afford it, don't buy it," he said. "That's what I do unless I can see a return immediately."