Winter storm to hit area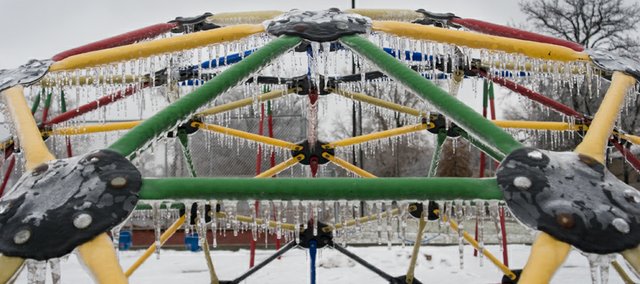 The Kansas City Metro area is included in a winter storm warning. The National Weather Service has issued the warning, which is in effect from 4 a.m.-7 p.m. Saturday.
Leavenworth, Wyandotte and Johnson counties are in the warning area.
Periods of rain and possibly sleet could initially mix with the snow late Friday night.
Snow accumulation of 6-8 inches is expected, with some areas possibly receiving more than 8 inches.
Jefferson, Douglas and Shawnee counties also are included in a winter storm warning.
Tonganoxie Mayor Mike Vestal said the city is prepared for whatever Mother Nature might bring overnight.
"Staff is geared up and ready to respond to this situation," Vestal wrote in an e-mail. "All the snow plows, sanders and spreaders have been fueled and are on standby."
City snow removal and sanding trucks will begin by clearing out the major streets first before moving on to residential areas.
Along with public works crews working to remove snow, Vestal said city firefighters will be available for downed power lines and other first responders will be available for assistance.
In the event of a major power outage or other significant event, Vestal said The Leavenworth County Emergency Management Department will set up an Emergency Operations Center at the Tonganoxie Fire Station.
"We will plan for the worst and hope for the best," he said.