Neighbors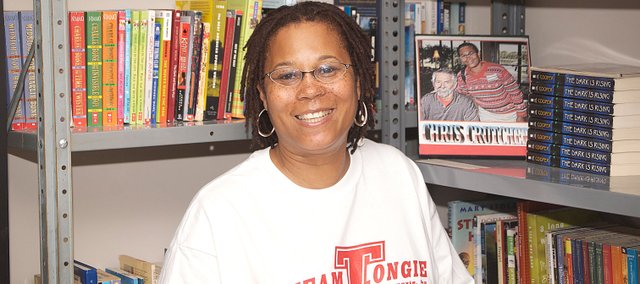 Occupation: Teacher.
Family: Husband, Teri; sons, Austen and Cole.
Place of birth: Lawrence.
Q: When did you move to Tonganoxie, and what brought you here?
A: I was born and raised in Tonganoxie.
Q: What's the biggest risk you've ever taken?
A: I don't know of any big risks I've taken.
Q: What's the best piece of advice you've ever been given?
A: I was told to be myself and treat people the way I would like to be treated.
Q: What three things would you want people to know about you?
A: I enjoy reading mystery, detective and supernatural books; I like writing in a journal; and watching old Western movies.
Q: What did you want to be when you grew up?
A: For as long as I can remember, I've always wanted to be a teacher. I love teaching.
Q: What's your ideal vacation spot?
A: I tend to enjoy the area of the Southwest United States.
Favorite things
Song: "My Desire" by Kirk Franklin and Fred Hammond (gospel).
Color: Fuchsia.
Food: Popcorn, Greek olives, catfish and fried okra and tomatoes (sorry, I can't name just one).